---
Migration Without the Migraines: Enterprise Use Cases
Gartner predicts that "by 2020, a corporate no-cloud policy will be as rare as a no-internet policy." Each organization's challenges are different, but migrating to the cloud can be smooth and stress-free with the appropriate planning, service providers, and systems in place. By understanding the journey of migration, you'll be able to avoid vendor lock-in, explore hybrid or multi-cloud approaches, and understand the importance of a reliable backup and recovery solution. By considering the "worst-case scenario" with your team and the relevant stakeholders, it will reassure the entire organization knowing that business continuity is your ultimate priority.
What Should Attendees Expect to Learn? Attendees can expect to learn:
The benefits of building in contingencies and pivoting during the migration process with guidance for your cloud service provider
How to ensure data is safely and responsibly stored during the entire migration process
Why is it crucial to have a reliable backup and recovery plan in place
How to anticipate common challenges and learn how to automate the process
Tools to move workloads (both production and non-production) workloads between clouds
Tips for developing a clear-cut migration strategy
Tuesday, November 13, 11:00am-11:40am
Difficulty Level: Beginner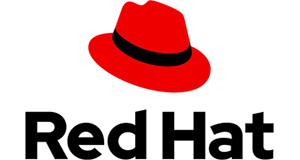 Trilio Data inc., Solution Architect EMEA
Robert spent nearly a decade in the Legacy world on nearly all sides of datacenter infrastructure solutions. May they be compute, network, storage, security or backup, while strongly engaging into the cloud business, settling down on Openstack.  Combining this knowledge with a good understanding for Openstack he helped several companies big and small to successfully build their Openstack cloud...
FULL PROFILE
Red Hat, Inc.
Ian is a Principal Product Manager for OpenStack and Virtualization at Red Hat. He has been involved with open source software for more than 20 years.
FULL PROFILE