Event Details
Please note: All times listed below are in Central Time Zone
---
RSVP REQUIRED: Kubernetes Administration 101: from Zero to (junior) Hero
Space is limited so RSVP REQUIRED!
You already know Openstack and some Docker but are new to Kubernetes? This one-day long hands-on training is for you to learn the main concepts and daily administration tasks of Kubernetes and give a boost to your career.
Main topics are: Linux container and Kubernetes Intro, Accessing Kubernetes and access control, Workloads, Accessing applications, Persistent storage.
This workshop is a shortened version of our KBS-104 Kubernetes admin. with Helm and CKA exam.prep. training with selected chapters, which we regularly run throughout Europe as well as in live online format.
Tuesday, November 13, 11:00am-5:50pm (10:00am - 4:50pm UTC)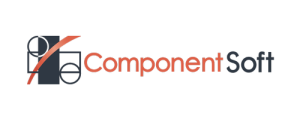 CTO and Certified Kubernetes Administrator
I'm László Budai, CTO of Component Soft Ltd. a training and consultancy company. As a senior instructor, I am passionate about teaching other people about technologies like OpenStack, Kubernetes, Ceph.  As a consultant I have implemented different projects ranging from industrial automation (SCADA Systems), Telco clustering solutions (based on Solaris and GNU/Linux), to private clouds...
FULL PROFILE