Event Details
Please note: All times listed below are in Central Time Zone
---
RSVP REQUIRED: SUSE Two-Day Training: OpenStack Administration - Prepare for the Certified Exams (Day 2)
This training is a two day course and participants must attend both days in order to complete the courses. An RSVP to Day 1 is an automatic RSVP to Day 2.
This course is designed for system administrators and others who want to learn how to administer an OpenStack Cloud. Participants receive a comprehensive understanding of the tasks necessary to administer an OpenStack cloud and then use common tools that are included with an OpenStack distribution to administer a SUSE OpenStack cloud. This course prepares the participants to take and pass the Certified OpenStack Administrator (COA) exam.
Agenda:
Section 1: Lab Environment Setup
Section 2: Introduction to SUSE OpenStack Cloud
Section 3: Introduction to OpenStack Cloud Administration
Section 4: Work with OpenStack Tenants
Section 5: Work with OpenStack Domains and Groups
Section 6: Work with Cloud Images
Section 7: Work with Software-defined Networks
Section 8: Work with Workload Instances
Section 9: Work with Block Storage
Section 10: Work with Object Storage
Section 11: Orchestrate the Lifecycle of Cloud Applications
Thursday, November 15, 9:00am-5:50pm (8:00am - 4:50pm UTC)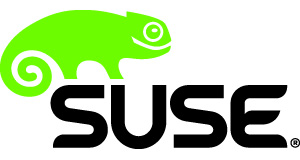 Senior Training Engineer
As an Advanced Technical Training Engineer, responsible for interfacing directly with software developers and developing and delivering technical training at SUSE. Also responsible for aiding in the scoping and creation of technical certification exams.
FULL PROFILE