Event Details
Please note: All times listed below are in Central Time Zone
---
OpenStack Upstream Institute Sponsored by Lenovo - Day 1 (RSVP Required)
OpenStack Upstream Institute is an intensive program designed to share knowledge about the different ways of contributing to OpenStack like providing new features, writing documentation, participating in working groups, and so forth. The educational program is built on the principle of open collaboration and will teach the students how to find information and navigate the intricacies of the project's technical tools and social interactions in order to get the contributions accepted. The live one and a half day class is focusing on hands-on practice like the students can use a development environment to work on real-life bug fixes or new features and learn how to test, prepare and upload them for review. The attendees are also given the opportunity to join a mentoring program to get further help and guidance on their journey to become an active and successful member of the OpenStack community.
Sunday, November 11, 2:00pm-5:50pm (1:00pm - 4:50pm UTC)
Difficulty Level: Beginner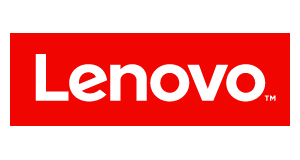 Upstream Developer Advocate
Kendall is an Upstream Developer Advocate at the OpenStack Foundation based in Seattle, WA. She first started working on Cinder and os-brick in the Liberty release and since then gotten involved in Release Mangement, StoryBoard, the Women of OpenStack (WoO), the First Contact SIG, the Contributor Guide, and OpenStack Upstream Institute. She has also worked as an election official for TC and...
FULL PROFILE
Director of Community
Ildikó started her journey with virtualization during the university years and has been in connection with this technology different ways since then. She started her career at a small research and development company in Budapest, where she was focusing on areas like system management and business process modelling and optimization. Ildikó got in touch with OpenStack when she started to work...
FULL PROFILE