Event Details
Please note: All times listed below are in Central Time Zone
---
Fujitsu - Scaling One of the World's Largest Global Clouds
"Nova and Cinder established the concept of Availability Zone (AZs), allowing Cloud administrators to assign these services to physical nodes; each equipped with a range of power sockets, network switches, cooling devices and more.  Getting the right choice of availability zone can be critical to minimizing the chances of service failures, as the AZ becomes a hardware failure domain." – OpenStack Blueprint
Neutron doesn't have the concept of availability zones, so it's challenging to put network services under distinct AZs as a VM instance or VM volume, meaning an inability to architect highly available solutions.  There has to be an answer.
Join Graham Land, OpenStack Technologist at Fujitsu, for his presentation – and discover how we at Fujitsu overcame this hurdle and more, whilst scaling our K5 OpenStack global cloud .  
Including:
 Multi-AZ Manager:
•        Neutron Availability Zones
•        The Network Connector: internal and external
•        Achieving HA - LBaaS
Migration to K5
•        Utilising our Network Connector
Wednesday, May 10, 1:50pm-2:30pm (5:50pm - 6:30pm UTC)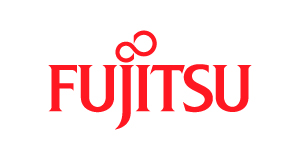 Fujitsu
Graham has spent the last 25 years working in both the Electronics and IT sectors for many of the well established corporate brands - Intel, Motorola, Hewlett Packard and now Fujitsu (to name a few). His focus has alway been on cutting edge electronics and software that helps the Enterprise to drive efficiency, scalability and at the same time maintain availability. Graham is currently...
FULL PROFILE