Event Details
Please note: All times listed below are in Central Time Zone
---
Mirantis - Continuous Deployment of Infrastructure, Platform, and Application Services Across Bare-Metal, Containers, and VMs
Plan to run applications in containers on Kubernetes, but those applications or components are not yet ready to be deployed as micro-services? Then you need a unified platform that can orchestrate and continuously deliver infrastructure, container platform and applications services across bare-metal, containers and VMs so you can easily leverage the benefits of containers incrementally as legacy applications are adapted to micro-services architectures.

Mirantis Cloud Platform (MCP) enables continuous delivery of the infrastructure, and in this demo we will show you how Mirantis Cloud Platform (MCP) enables continuous delivery of application workloads on top of its VM and Bare-Metal IaaS (OpenStack) and Container Services (Kubernetes) resources, backed by a single SDN (OpenContrail) implementation. We will utilize Spinnaker as an open-source multi-cloud continuous delivery platform for releasing software on MCP.
Tuesday, May 9, 11:25am-11:45am (3:25pm - 3:45pm UTC)
Difficulty Level: Intermediate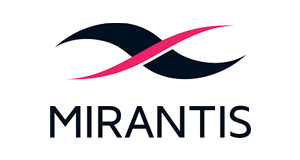 Mirantis, Director, Product Engineering
Jakub Pavlik is Director, Product Engineering at Mirantis, and former CTO and chief architect of tcp cloud (http://opentcpcloud.org). He is focused to virtual private cloud and private cloud solutions based on OpenStack and Kubernetes and vendors derivates. He is responsible for whole infrastructure solution (architecture, implementation, operation). He is member of OpenContrail Advisory Board.
FULL PROFILE