Event Details
Please note: All times listed below are in Central Time Zone
---
Control Plane Options for VPP in OpenStack
In this talk, Mr. Herbert, Mr. Pan and Mr. Tollet will discuss control plane options for VPP in Open Stack. Several options will be presented including networking-vpp Neutron ML2 plugin and OpenDaylight controller configured with Group Based Policy (GBP) and VPP renderer. Another option being considered is netvirt in ODL for greater commonality with OVS/DPDK and VPP data planes. The speakers will compare and contrast these and other control plane options for VPP including specifically netvirt-ODL and networking-vpp.
Wednesday, May 10, 2:40pm-3:20pm (6:40pm - 7:20pm UTC)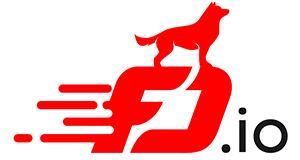 Principal Software Engineer
Feng Pan is a NFV partner engineer in the Office of Technology at Red Hat. He works on NFV solutions with Red Hat's strategic partners. He is a committer on OPNFV Apex project and FD.io puppet-fdio project, and is active on Openstack TripleO project. Coming from networking background, Feng's main interest is in the area of networking technology transformation.
FULL PROFILE
Distinguished Engineer in the Cisco CTAO
Jerome is Distinguished Engineer working in the Cisco Chief Technical and Architecture Office (CTAO) with a specific focus on Datacenter / Container Networking, Policy and Security. Jerome is driving is an active member of FD.io. He is leading networking-vpp project as well as other VPP related projects. He has extensive experience of computer systems and network architectures, and strong...
FULL PROFILE