Event Details
Please note: All times listed below are in Central Time Zone
---
5G and Why We Need a Universal Data Plane
5G will create new business opportunities and multiple industries will join to deliver a service. A digital transformation brought about through the power of connectivity is taking place in almost every industry. One telecom network will deliver services to multiple industries. With programmable and service aware networks it becomes feasible to tie network capabilities to the needs of different applications that will enable operators to provide networks as-a-service basis. In this talk, Balaji Ethirajulu, will talk about 5G, its use cases & different scenarios, connectivity, and data plane needs and why we really need a universal data plane with high acceleration and low latency.
Wednesday, May 10, 1:50pm-2:30pm (5:50pm - 6:30pm UTC)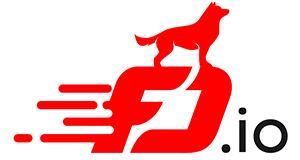 Director - Product Marketing
Balaji Ethirajulu has over 25 years of experience in telecom industry. He has worked in Product management, technology strategy, Marketing, Engineering, and professional services and recently moved in to strategic Sr.Director role to drive many open source technologies in the area of cloud native & networking. His current focus & passion is around containers, micro services...
FULL PROFILE