---
RSVP Required: Canonical Half-Day Morning Training - Charm School 101
RSVP REQUIRED: https://canonicaltraining.eventbrite.com

Attendees must have a Full Access pass to the OpenStack Summit Barcelona in order to attend this training.
Participants will be charged a refundable $50 deposit fee in order to RSVP for the training. The deposit will be paid via credit card on Eventbrite. Upon completion of the training the deposit will be refunded in full. It may take up to 10 business days to process the refund.
What you will learn: 
Canonical's Openstack charms (e.g. core openstack, barbican, designate, etc.) 
Charming best practices (e.g. utilizing layering, reactive, contributing, git review process, etc.) which will be helpful as part of an Openstack Lifecycle, Operation, and Development. 
Continuous Integration/Continuous Development practices that are implemented within Canonical's DevOps team which would be beneficial as partner's/customer's grow their own DevOps practices. 
Furthermore, attendees will be able to discuss their Openstack charm questions with Canonical's Openstack Leads and Technical Architects who will provide insights into upstream development, compatibility matrix, and tips/tricks on charm development. Taking advantage of this unique opportunity will be a benefit to developers, managers, and operational personnel as they venture into the inception and growth of their Openstack solution and operational business. 
Pre-requisites:
You should know basic Openstack.
Other information:
All equipment and materials will be provided. Please note this session will end at lunchtime.
Monday, October 24, 9:00am-12:30pm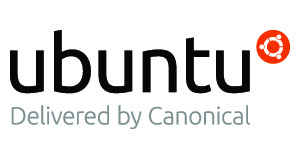 Canonical
OpenStack Charm Developer working for Canonical. Interested in deploying OpenStack and managing the entire life cycle, modeling and deploying workloads on Openstack, and participating in the OpenStack community.
FULL PROFILE
Canonical
Liam works at Canonical on deploying OpenStack with Juju and charms. Before that he worked as a System Administrator supporting a number of private OpenStack clouds among many other things.
FULL PROFILE