---
Juniper Networks - Building Secure-Networks Across Cloud Boundaries
You want agility, flexibility, and security for your cloud. That means using all the tools at your disposal to run applications and deploy IT at any scale while securing your network, end to end.
A secure elastic cloud lets your workloads move dynamically between private and public environments while utilizing the best compute vehicle available to run a particular workload.
This requires "Cloud Connect" technology to connect various compute environments, not to mention isolating tenants running on a shared IT infrastructure and protecting workloads across cloud boundaries
Juniper has the answer. With this demo, we will showcase:
Security: How to isolate tenants & protect workloads
Hybrid Cloud: How to build IT as a service at any scale
Freedom of Choice: How to run applications on different compute environmentss
Tuesday, April 26, 4:25pm-4:45pm
Difficulty Level: Beginner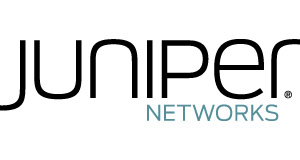 Juniper
Rudra joined Juniper networks through the acquisition of Contrail Systems. He leads the service infrastructure, container networking team for Opencontrail. Rudra managed the virtual edge networking team at VMware prior to Contrail Systems. He has led engineering teams at F5 networks for LB, DPI, Firewall products and at Juniper Networks for Switching products. Prior to that he...
FULL PROFILE