---
EMC - Developing A BackUp & Recovery Solution for Tenancy
What is it like to build a new product for the OpenStack ecosystem? With so much already happening in the big tent, how do you release new functionality without stepping on the toes of other projects? By creating a Backup & Recovery product for our customers, we bridged the gap between what exists in OpenStack and what is possible. Preston Bannister & Mark West discuss developing Avamar support for OpenStack i.e.: what what well, what did not go well & lessons learned along the way. More importantly, two EMC'ers identify areas for growth within OpenStack specifically in the areas of BackUp & Recovery for Enterprise Data Protection. Find out some of the strengths & weaknesses of backing up tenant data from the perspective of large Telcos who are in fact our customers. Hear for yourself the differences between OpenStack & legacy virtualization when it comes to business continuity in storage.
Wednesday, April 27, 1:50pm-2:30pm
Difficulty Level: Beginner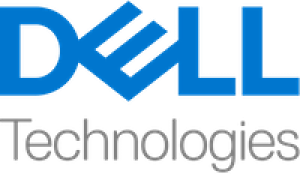 EMC
My current work is building backup for instances in OpenStack to the EMC Avamar (a high end backup appliance). The challenge is in extracting high quality backups with best possible efficiency (something for which current OpenStack is not readily suited). I tend to be the algorithms guy. Making things run fast, and operate at scale is a recurring theme in past and present work. Over the...
FULL PROFILE
EMC Corporation
Mark West has been a software professional for over 15 years. He is currently a Principal Software Engineer and Architect leading OpenStack Data Protection design and development project at EMC. Mark's experience spans from IT Operation to Engineering Development specializing in cloud computing on Microsoft, VMware, and OpenStack platforms. As an architect for OpenStack Data...
FULL PROFILE