Event Details
Please note: All times listed below are in Central Time Zone
---
VMware - VMware + HedgeServ: An Operator's View on Troubleshooting, Monitoring, Upgrade and Patching OpenStack
VMware Integrated OpenStack provides a simple, yet powerful, method for deploying your OpenStack clouds. However, what can it do to simplify critical cloud management tasks?
This session will cover capabilities included in VMware Integrated OpenStack, as well as provided by integrations with VMware management products, to facilitate better management of your cloud. This includes the areas of monitoring, troubleshooting, and administrative tasks such as capacity expansion, software updates, and even OpenStack upgrades!
HedgeServ, the #1 Technology Administration and Services company for Hedge Funds and Institutional Investors, will join the session to share their experiences on deploying and operating OpenStack for their developers, operational challenges that were encountered and how VMware Integrated OpenStack is helping them overcome the challenges and successfully run an OpenStack developer cloud.!
Monday, April 25, 5:30pm-6:10pm (10:30pm - 11:10pm UTC)
Difficulty Level: Beginner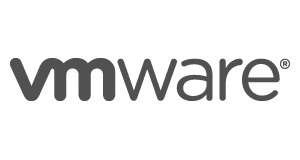 Product Manager
Santhosh Sundararaman is a Product Manager in VMware's Cloud Management Business Unit, where he focusses on the product strategy for VMware Integrated OpenStack and other cloud infrastructure products. He also works closely with the Networking, Storage and Management business units in VMware to drive integration between OpenStack and the VMware infrastructure products. Prior to this...
FULL PROFILE