Event Details
Please note: All times listed below are in Central Time Zone
---
IBM - Modelling, Deploying and Managing Applications in IBM Blue Box with Cloudsoft AMP
The Cloudsoft Application Management Platform (AMP) is built on the top level Apache Brooklyn open source project. With Cloudsoft AMP companies can effortlessly model their applications and capture their operational best practices in open standard blueprints that can be deployed, monitored and managed on any cloud. They can spin up their own fully managed container service or integrate with Cloud Foundry so they can stand up or reach back to enterprise data services.
In this presentation Cloudsoft CEO Duncan Johnston-Watt and Blue Box CPO Hernan Alvarez discuss why IBM Blue Box was the right dedicated cloud choice for Cloudsoft AMP; how they've found success using OpenStack; and the strides they've made rolling out applications globally with Blue Box on IBM SoftLayer.
Tuesday, April 26, 2:00pm-2:40pm (7:00pm - 7:40pm UTC)
Difficulty Level: Beginner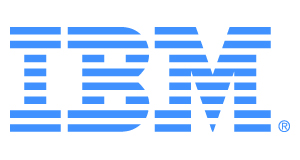 Blue Box Group, an IBM company
Hernan has over 20 years of experience driving aggressive growth, building cutting edge products and solutions, and creating energetic environments that leverage modern methodologies to solve modern technology and business problems. Prior to joining Blue Box, an IBM Company, Hernan was Senior Director of Architecture and Operations at HP, where he built and managed technical operations for...
FULL PROFILE
Cloudsoft Corporation
A serial entrepreneur and industry visionary with over twenty years experience in the software industry.Immediately prior to founding Cloudsoft Duncan was CTO at Enigmatec Corporation, the enterprise data center automation company he founded in 2001. Enigmatec was sold to iWave which was subsequently acquired by EMC. A Computerworld Smithsonian Laureate for his pioneering work introducing...
FULL PROFILE