Event Details
Please note: All times listed below are in Central Time Zone
---
VMware - Amadeus's journey building a Software Defined Data Center with VMware Integrated OpenStack (VIO) and NSX
In this session you will learn how Amadeus IT Group, a multi-national IT provider for global travel and tourism with over 3 billion euro in revenue, undertook a transformational project to modernize their infrastructure. We will go through some of the drivers for the project ( building a new hotel Guest Reservation System using RedHat OpenShift PaaS) and technology choices evaluated for the project. You will learn how and why Amadeus chose OpenStack over AWS, Private Cloud with Chef / Puppet based automation.
After deciding to go with OpenStack, we will go through why Amadeus decided to go with VMware Integrated OpenStack and NSX for this critical project. We will then share the high level design and best practices Amadeus implemented and learnt from this project.
At the end of this session you will learn how Amadeus has been successful in leveraging OpenStack to support a transformational initiative for the business to support both traditional VM based workloads and new Cloud Native Apps based on RedHat OpenShift PaaS.
Monday, April 25, 4:40pm-5:20pm (9:40pm - 10:20pm UTC)
Difficulty Level: Beginner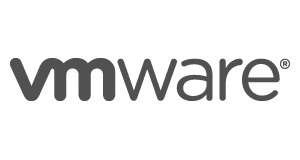 VMware
Sai Chaitanya is a Product Manager at VMware and focuses NSX platorm - Network and Security Virtualization Platform. He focusses on NSX integration with OpenStack Neutron and extending NSX to support Cloud Native Aplications using Container technologies such as Docker, Kubernetes and other platforms.
FULL PROFILE
None
"Arthur Knopper is an Associate Director with Amadeus and drives the implementation of a multi-region Enterprise Private Cloud based upon VMware products such as VIO and NSX. The Amadeus private cloud is catering for piloting applications provided via an open source container stack and will expand further to take on mission critical workloads."
FULL PROFILE