Nuage Networks collaborates with Arista Networks for Open Networking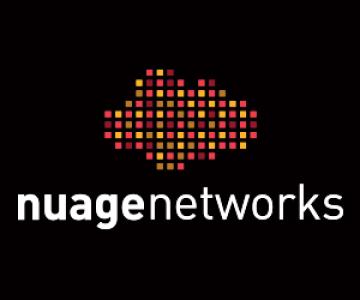 Vancouver, BC – May 19, 2015 – Nuage Networks, the Alcatel-Lucent (Euronext Paris and NYSE: ALU) venture and Arista Networks Inc. (NYSE: ANET) both leaders in software defined cloud networking announce a key collaboration for customers to maximize the benefits of open networking as they expand their cloud infrastructure to address growing IT application demands.
With their respective offerings, Nuage Networks and Arista Networks have enabled customers to build programmable underlays and highly automated SDN overlay infrastructure using industry standard protocols like VxLAN and OVSDB. This collaboration enables a common framework for network automation that integrates virtualized and bare metal assets in the data center. The two companies will offer proven integrated solutions, available immediately. Customers using OpenStack or any other Cloud Management Systems can readily leverage the integrated solution over a varied ecosystem of hypervisors.
"The integration of Arista's VxLAN programmable platforms with Nuage Virtualized Services Platform (VSP) enables scalable and automated software defined cloud networks. We are pleased to collaborate with a leading SDN innovator like Nuage Networks to deliver seamless workload portability within and across data centers," said Anshul Sadana, Senior Vice President, Customer Engineering, Arista Networks.
Customers also face the operational realities of visibility and correlation between dynamic overlays and the underlying network infrastructure. Nuage Networks Virtualized Services Assurance Platform (VSAP) working with Arista EOS ensures that the mapping and correlation of policies are combined with visibility of the network infrastructure to deliver timely fault isolation and remediation.
Sunil Khandekar, CEO of Nuage Networks added, "At Nuage Networks we are aggressively and tirelessly pushing for SDN-powered cloud computing to become a mainstream architecture for high-performance enterprises. Working closely with programmable platform providers like Arista, we can now offer customers a powerful best-of-breed solution of policy-driven SDN overlay and DC underlay for building highly automated and responsive private and public clouds for all their applications and workloads."
Nuage Networks continues to work create a truly open cloud environment for its customers. On May 18, Nuage Networks announced the expansion of the Nuage Networks ecosystem program , a complete ecosystem for Development and Operations (DevOps) clouds based on OpenStack.
http://www.nuagenetworks.net/wp-content/uploads/2015/05/Nuage-Networks-Arista-Solution-Brief-May-2015.pdf
2015-05-19 06:00:00