Blue Box Builds Enterprise Edition of Hosted Private Cloud as a Service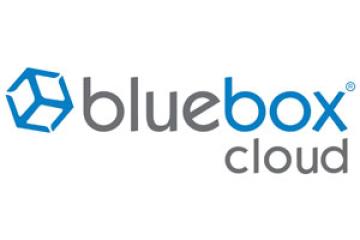 VANCOUVER, British Columbia // OPENSTACK SUMMIT // May 18, 2015 — Blue Box, a Seattle-based provider of on-demand OpenStack-powered hosted and on-prem PCaaS solutions, has launched a new enhanced version of its Blue Box Cloud product, targeting enterprise IT buyers who have high demands with regard to performance and service levels.
The company made the announcement today at the OpenStack Summit in Vancouver.
Blue Box Cloud Enterprise edition complements the standard edition of Blue Box Cloud. The Enterprise Edition features Dell PowerEdge R630 servers servers running the Intel® Xeon® processor family E5-2600 v3 with hyper-threading. Blue Box Cloud Enterprise servers offer 96 physical cores and 96 hyper-threads, offering an effective 192 cores each. This configuration also offers double the RAM and storage for the hypervisor. Dell also provides servers for the object storage, running OpenStack Swift. Block storage, based on OpenStack Cinder, is provided by Nimble Storage with their feature rich and high performance Adaptive Flash platform.
The announcement is the second expansion of the company's product line this month. Blue Box also today announced Blue Box Cloud On-Prem for Enterprises, with general availability slated for Q3 of this year.
Enterprise Edition Pricing
Blue Box Cloud Enterprise edition is priced at $7,000 per month with no long-term contract, and $3,500 per additional node. Under a 12-month contract, the enterprise edition is available for $6,000 per month and $3,000 per additional node.
DBaaS by Tesora
DBaaS is a solution more users demand as their use of cloud matures and the number and types of apps supported grow. Via a partnership with Tesora formed last fall, Blue Box has integrated DBaaS functionality powered by OpenStack Trove. The enterprise-class DBaaS platform is optional in both the Standard Edition and Enterprise Edition. It lets administrators and developers use the same private cloud infrastructure to manage not only their applications, but their database types and instances.
Security by Alert Logic
Blue Box integrates Alert Logic and its Threat Manager product into its Blue Box Cloud lineup. Blue Box selected Alert Logic due to its flexible deployment architecture, specifically its ability to work with both bare-metal instances and in virtualized environments with consistent performance. Announced in April, Threat Manager services are optional in the Enterprise Edition.
Business Assurance and Disaster Recovery by trilioData
Every Enterprise needs to protect its data and applications. In the Blue Box Cloud Enterprise Edition, business assurance and backup/disaster recovery is provided via a partnership with trilioData. Protecting application workloads from data corruption or data loss through instantaneous recovery and portability, trilioData is the only provider of point-in-time Backup & Recovery, Test & Development and Cloud Migration as-a-Service solutions for Enterprise IT organizations and Cloud Service Providers deploying NoSQL and other big data platforms based on both VMware and OpenStack.
Big Data as a Service
Enterprise customers need to deploy big data with the security they expect from their private environments, while still experiencing the benefits of cloud technologies. Blue Box is releasing Hadoop-as-a-service based on OpenStack Sahara. This feature combines the power of big data analytics with the features of Blue Box Cloud for a enterprise-grade experience.
Supporting Quotes
"We are aggressively building out our solution lineup to deliver a range of hosted, managed on-premise and cloud operator private cloud products to suit the diversity of applications and business cases that our customers face. Each of our offerings leverages our core competencies in cloud management and operational excellence. It's something you'll find in every product we sell."
—Hernan Alvarez, Chief Product Officer at Blue Box
"Enterprises need to know their data is backed-up, easily recoverable and protected, and Trilio is a trusted leader providing one-click data assurance and disaster recovery for OpenStack clouds. Blue Box has set a high bar for operational excellence, so bringing Trilio's solution to Blue Box Cloud Enterprise edition customers is yet another way customers know that Blue Box is delivering world class products with the enterprise market in mind."
—David Safaii, CEO of trilioData
About Blue Box
Blue Box delivers Private Cloud as a Service (PCaaS) to a worldwide customer base. Built on a technology platform leveraging decades of operational expertise in cloud and distributed systems, Blue Box Cloud is a managed private cloud product available in both hosted and on-prem versions. Each Blue Box Cloud is run on dedicated hardware, powered by OpenStack and fully managed by our global team of infrastructure experts. Blue Box Cloud delivers the core benefits of both public and private clouds in one offering and provides the control, performance and security customers need in a wide range of industries, including healthcare & life sciences, financial services, digital media & entertainment, gaming, technology and retail. Learn more about Seattle-based Blue Box at blueboxcloud.com or on Twitter @bluebox.
###
Media Contact:
Robert Cathey
Cathey Communications for Blue Box
[email protected]
865-386-6118
@robertcathey
2015-05-18 07:52:00