Ansible Announces the Simple OpenStack Initiative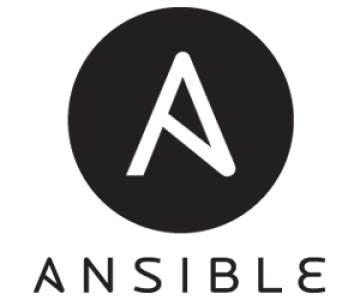 Ansible, Inc., the leading provider of simple, agentless, and powerful IT automation for the enterprise, today announced its initiative to bring leading companies together to help simplify OpenStack deployment and management.
Enterprises today are looking for cost-effective solutions to create their own private cloud infrastructures and OpenStack aims to deliver on that promise. However, the complexity and diversity of deployment and management tools for OpenStack has hindered mass adoption.
OpenStack, with its many capabilities and components, requires seamless coordination to be successful. Implementation requires management of both individual components (configuration) and the relationships between those components (orchestration). Ansible is a simple automation platform that excels at both configuration and orchestration, which accounts for its surging popularity in the OpenStack ecosystem. In fact, many Fortune 1000 companies are already using Ansible Tower today to manage their OpenStack private clouds.
"Ansible is fast becoming the de facto standard tool in launching and managing the OpenStack fabric," said Said Ziouani, CEO of Ansible. "We are working closely with strong partners such as Cisco, CSC, HP and Rackspace, and the open source community, to help enterprise customers unlock the huge benefits of OpenStack by making it simple and reliable to deploy and manage."
With the Simple OpenStack initiative, Ansible's goal is to create a working group of like-minded companies to collaborate on driving improvements in the OS-Ansible-Deployment and Kolla projects (undercloud) and the core Ansible OpenStack modules (overcloud), as well as other Ansible and OpenStack related projects.
Ansible Collaboration Day
Greg DeKoenigsberg, Ansible's VP of Community, will host the Ansible Collaboration Day at the OpenStack Summit in Vancouver on May 18, 2015, marking the official kickoff for the new Simple OpenStack Initiative. Kevin Carter, Software Developer at Rackspace, will provide an update to the Kilo release of the OS-Ansible Deployment project. Monty Taylor, Distinguished Technologist at Hewlett-Packard, will provide an overview of the Ansible modules available for OpenStack. Steve Dake, Principal Engineer for OpenStack at Cisco Systems, will host a design session about Kolla and Ansible integration.
The Simple OpenStack Initiative will include agreed-upon roadmaps, action items and owners, and even new open-source collaborations. The group's collective input will provide future directions for Ansible in this space including continued community support as well as commercial offerings in Ansible Tower.
Industry Support for the Simple OpenStack Initiative
CISCO
"The work the Ansible team is doing to create modern automation tools, allow application scaling and make OpenStack their most supported cloud platform is something the entire industry should be paying attention to."
--Lew Tucker, Vice President and Chief Technology Officer, Cloud Computing at Cisco
CSC
"As an Ansible community partner and a strong supporter for open source, CSC is excited to participate in the Ansible Collaboration Day at the OpenStack Summit. We view collaboration in an open community as a critical facet of bringing Outside-In thinking and capabilities to our clients who want to extend their automation capabilities to include the orchestration of OpenStack environments. Making at-scale IT more automated, more consistent and easier to manage is at the forefront of the innovative solutions that we bring our clients."
-- Dan Hushon, Chief Technology Officer, CSC
HP
"As a founding member of the OpenStack Foundation, HP's commitment to OpenStack in helping drive its maturity and ease of use is paramount to us, the community and our customers. Data center automation and configuration management are critical aspects of reducing operational complexity and overhead, especially in high-scale, distributed architectures. HP is already working with Ansible extensively within our HP Helion OpenStack distribution, and will contribute to this community-based initiative which we believe will benefit OpenStack and our customers greatly."
-- Mark Potts, Chief Technology Officer, HP Helion.
RACKSPACE
"Rackspace supports Ansible's Simple OpenStack Initiative aimed at simplifying OpenStack deployment and management. We use Ansible to deploy OpenStack Private Clouds for our customers, which enables us to keep configuration consistent and aids in our mission to be the world's foremost operator of OpenStack clouds."
-- Darrin Hanson, VP and GM, Rackspace OpenStack Private Cloud by OpenStack
THE OPENSTACK FOUNDATION
"The drive toward faster, more agile and simpler automation is at the heart of the OpenStack project. Ansible Collaboration Day at the Vancouver OpenStack Summit gives participants a great opportunity to learn how the community is using Ansible in production environments to bring OpenStack compute, storage and networking resources to more developers, faster."
-- Mark Collier, COO, OpenStack Foundation
Join the conversation on Twitter:
#SimpleOpenStack
About Ansible, Inc.
Ansible is the simplest way to automate IT. Ansible provides enterprise ready solutions for automating apps, systems and cloud resources for IT organizations, based on the most popular open source IT automation project on GitHub. Ansible's commercial offering - Ansible Tower - helps DevOps teams manage complex multi-tier deployments by adding control, security and delegation capabilities to Ansible environments. For more information, visit ansible.com.
2015-05-18 09:20:00