Huawei and PLUMgrid Partner to Automate OpenStack for SDN and NFV with Compass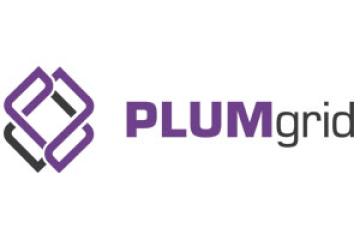 SUNNYVALE, Calif., May 17, 2015 — PLUMgrid, a leading innovator in virtual network infrastructure for OpenStack® clouds, is partnering with leading global information and communications technology (ICT) solution provider Huawei to upstream open source automation software to StackForge that self-installs PLUMgrid Open Networking Suite (ONS) through Huawei Compass, enabling simplified deployment of OpenStack for SDN and NFV.
PLUMgrid and Huawei partnered to deliver fully integrated and automated installation of PLUMgrid ONS through Compass. Streamlining OpenStack compute, storage and networking deployment is critical to the success of enterprises and service providers. Automated "zero touch" software installations not only expedite time to production but also significantly improve operational efficiency by minimizing manual intervention and eliminating configuration errors.
Compass, an open source project contributed by Huawei, provides deployment-as-a-service for bare metal machines. Supporting Huawei and third-party data center hardware, Compass offers topology-aware OpenStack service deployment that eases the configuration and management of physical and virtual network elements. With an intuitive graphical interface for user navigation, Compass also includes a set of RESTful APIs for operators to discover, configure and manage hardware and software-based resources to stand up OpenStack clouds.
With automated installation for PLUMgrid ONS, operators using Compass can quickly gain the benefits of secure and scalable virtual network infrastructure. PLUMgrid ONS provides private Virtual Domains that act as network containers, separating tenant traffic for security and policy enforcements. Each Virtual Domain runs a set of virtual network functions (VNFs), customized and configured through service chaining to meet the needs of each tenant or application.
Through the partnership and the resulting software available to the open source and user communities, operators will benefit by being able to leverage Compass and PLUMgrid ONS immediately to accelerate the deployment of scalable OpenStack cloud infrastructures.
Visit PLUMgrid at OpenStack Summit
PLUMgrid is a sponsor of the OpenStack Summit at Vancouver during the week of May 18 with 11 sessions, demos and free consultations. Visit PLUMgrid at OpenStack Summit (booth #S14) and find out more about Compass and PLUMgrid ONS. For more information and to request a meeting, please see here.
Supporting Quotes
"Working with Huawei to automate PLUMgrid ONS through Compass is an example of how our visions align on streamlining OpenStack deployments and making installations easy, simple and fast. PLUMgrid ONS not only provides a secure and scalable SDN and NFV foundation, but also brings many other benefits such as rapid Service Insertion, which is transformational. Both companies are committed to driving OpenStack deployment success and contributing to the open source community."
— Awais Nemat, CEO, PLUMgrid
"By open-sourcing Compass to the OpenStack community, we've provided powerful deployment network technology that is easily extensible to a variety of data center and cloud environments. Our partnership with PLUMgrid to add the deployment of a proven and powerful SDN and NFV platform via Compass is a win for the OpenStack community and to operators of OpenStack clouds everywhere."
— Zhipeng Ren, president, cloud computing product line, Huawei
About PLUMgrid Open Networking Suite (ONS) for OpenStack
PLUMgrid ONS for OpenStack is a comprehensive software suite that enables scalable and secure virtual network infrastructure for OpenStack® clouds. Deployed by service providers and enterprises, PLUMgrid ONS provides terabits of scale out performance, production grade resiliency and secure multi-tenancy for hybrid data centers. Built on PLUMgrid Platform® and IO Visor® technology, the software suite lets users create private Virtual Domains to provide isolation, security and policy enforcement across tenants. Designated as OpenStack Compatible by the OpenStack Foundation, PLUMgrid ONS supports industry's broadest distribution including Canonical, Mirantis, Oracle, Piston, Red Hat and SUSE.
About PLUMgrid
PLUMgrid is an innovator of secure and scalable virtual network infrastructure for OpenStack clouds. Founded in 2011, PLUMgrid provides software networking solutions that enable hybrid data centers to connect tenants, applications and workloads efficiently across hypervisors, virtualized, bare metal and container based architectures. PLUMgrid is headquartered in Sunnyvale, Calif., and is funded by venture capital and strategic investors. Visit www.plumgrid.com, read the PLUMgrid blog and follow the company on Twitter @PLUMgrid.
###
Media Contact
Robert Cathey
Cathey Communications for PLUMgrid
m 865-386-6118
e [email protected]
2015-05-17 19:00:00