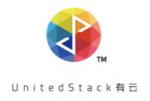 About UnitedStack Inc.
UnitedStack is a leading OpenStack cloud service company. The company's core technology are United OpenStack(UOS), which is a complete OpenStack public cloud solution, delivers the high performance and user-friendly cloud experience.
---
UnitedStack Inc. Commitment
UnitedStack is founded by a group of OpenStack contributors and cloud engineers, we are deeply involed OpenStack community, the UOS Cloud is 100% powered by OpenStack upstream projects, and we also contribute back our improvements to OpenStack.
UOS cares about long-term maintenance, continuous performance and reliable services. UOS provides uninterrupted remote updates to maintain and upgrade platform, always running on the latest version.
This product uses OpenStack's Ironic Bare Metal service. Ironic allows users to manage bare metal infrastructure like they would virtual machines and provides ideal infrastructure to run container orchestration frameworks like Kubernetes to optimize performance.
Other Details