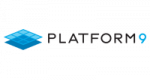 About Platform9 Systems, Inc
Platform9's mission is to make private clouds easy for organizations of any scale. The company's OpenStack powered SaaS solution transforms servers running KVM, VMware vSphere or Docker into an AWS-like private cloud in minutes.
---
Platform9 Systems, Inc Commitment
Platform9 is broadening OpenStack's install base with its simple SaaS solution, better integration with existing customer environments and enhanced support for VMware vSphere and Docker. Platform9 is also supporting OpenStack's DefCore initiative.
Platform9 Managed OpenStack
Platform9's open source-as-a-service model delivers OpenStack and Kubernetes as SaaS, giving customers a fast and easy to run hybrid clouds across any infrastructure and achieve instant time to value with enterprise scale.
This product uses OpenStack's Ironic Bare Metal service. Ironic allows users to manage bare metal infrastructure like they would virtual machines and provides ideal infrastructure to run container orchestration frameworks like Kubernetes to optimize performance.
OpenStack Services Enabled
| Service | Release | API Coverage |
| --- | --- | --- |
| Application Catalog API | Pike (Murano v1.0) | |
| Bare Metal Provisioning Service | Newton (Ironic ) | N/A |
| Block Storage API & Extensions | Pike (Cinder v3.0) | |
| Compute Service API & Extensions | Newton (Nova v2.1) | |
| Dashboard | Pike (Horizon ) | N/A |
| DNS service API | Queens (Designate v2) | |
| Identity service API & Extensions | Pike (Keystone v3 extensions) | |
| Image service API | Pike (Glance v2.5) | |
| Metering & Data Collection Service API | Pike (Ceilometer v2.0) | |
| Networking API & Extensions | Pike (Neutron v2.0 extensions) | |
| Orchestration API | Pike (Heat v1.0) | |
Other Details
Hardware Specifications
The solution is hardware agnostic and works with a wide variety of existing and new hardware solutions. Enterprise customers and service providers are using the solution in production with converged infrastructure (VCE, Flexpod), hyper-converged solutions (Nutanix, Simplivity), rack-servers with or without shared storage (HPE, Dell, Cisco, Lenovo, others) and white-box (ODM) infrastructure.

In addition, Platform9's solution includes Omni, the big-tent project that enables OpenStack to provide a single pane hybrid cloud solution spanning Amazon Web Services (AWS), Google Cloud Platform (GCP). Support for Azure is planned for Summer 2017.
Vendor Managed Upgrades
YES
Pricing Models
Pricing is on a subscription basis (3-year or 1-year contracts) based on scale of infrastructure being managed (# physical CPU sockets or public cloud VCPUs).
Published SLAs
99.9% uptime outside of planned maintenance activities
Platform9 managed upgrades (zero touch for customers) every 6 weeks, including an update to the latest OpenStack release every April.
Supported Hypervisors
KVM ESXi Docker
Supported Guests
Windows Linux
---
Regions where support is offered
South America
Central America
North America
Europe
Middle East
Asia Pacific
Videos
Platform9-In-45sec (00:45)
KVM Onboarding - Part 3 - Initial Login - Choose Network and Images (13:25)
More Resources