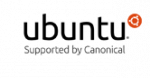 About Canonical
Ubuntu is the most popular platform for OpenStack deployments. Canonical is the commercial sponsor of Ubuntu with developers, support staff and engineering centres all over the world.
---
Canonical Commitment
Canonical is committed to OpenStack by producing high quality releases of OpenStack on a cadence with enterprises, carriers and Service providers to ensure Ubuntu OpenStack is the easiest way to deploy, manage and scale OpenStack clouds.
BootStack is the fully managed service from Canonical for OpenStack and K8s. Built on the latest release, on the HW and datacenter of choice, monitored 24x7, backed by an industry-best SLA. Includes all upgrades and full support to the underlying OS.
OpenStack Powered Platform 2018.02
| Platform Capabilities | |
| --- | --- |
| Designated Sections | |
OpenStack Services Enabled
| Service | Release | API Coverage |
| --- | --- | --- |
| Block Storage API & Extensions | Ocata (Cinder v3) | |
| Compute Service API & Extensions | Ocata (Nova v2.1) | |
| Dashboard | Ocata (Horizon ) | N/A |
| DNS service API | Ocata (Designate v2) | |
| Identity service API & Extensions | Ocata (Keystone v2.0) | |
| Image service API | Ocata (Glance v2.5) | |
| Metering & Data Collection Service API | Ocata (Ceilometer v2.0) | |
| Networking API & Extensions | Ocata (Neutron v2.0) | |
| Object store API & Extensions | Ocata (Swift v1.0) | |
| Shared filesystems API | Ocata (Manila v2.0) | |
Other Details
Hardware Specifications
Any hardware and any datacenter of your choice
Supermicro, Dell, HPE, QCT, Huawei, Lenovo... Find the complete list here: https://certification.ubuntu.com/server/
Pricing Models
Full monitoring and operations, including upgrades, updates and security patches to the latest version of OpenStack and the underlying Ubuntu OS for $15 per server per day. You only pay when your server is usable from your cloud
Published SLAs
Up to 99,99% depending on configuration
Supported Hypervisors
KVM QEMU LXC ESXi Hyper-V
Supported Guests
Windows Linux Solaris
---
Regions where support is offered
South America
Central America
North America
Europe
Middle East
Asia Pacific
Videos
Learn about BootStack hosted cloud (100:00)
More Resources