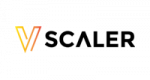 About vScaler Ltd.
vScaler has been under development for a number of years, orchestrated from a consortium of IT professionals who have recognised the need for a hybrid approach to cloud computing.
At its core, vScaler is essentially a cloud platform and service that offers a hybrid approach towards cloud computing, allowing for private cloud adoption and access to a public resource when demand dictates. With vScaler, you can deploy your on-premise private cloud in minutes, add cloud-based services or applications, and scale to public or hybrid cloud environments on-demand - all under a single management portal.
---
vScaler Ltd. Commitment
Our engineers are contributing to the OpenStack community projects such as Sahara and are in the process of establishing a HPC project/working group.
vScaler Public Cloud can be used a burst facility for any vScaler private platform or as a dedicated public resource configured with the latest generation HPC hardware to address the most challenging of tasks.
OpenStack Services Enabled
| Service | Release | API Coverage |
| --- | --- | --- |
| Big Data Processing Framework Provisioning API | Liberty (Sahara 1.1) | |
| Block Storage API & Extensions | Liberty (Cinder v2.0) | |
| Compute Service API & Extensions | Liberty (Nova v2.1) | |
| Dashboard | Liberty (Horizon ) | N/A |
| Identity service API & Extensions | Liberty (Keystone v3.0) | |
| Image service API | Liberty (Glance v2.2) | |
| Metering & Data Collection Service API | Liberty (Ceilometer v2.0) | |
| Networking API & Extensions | Liberty (Neutron v2.0) | |
Other Details
Pricing Options
| | | |
| --- | --- | --- |
| Per minute | | |
| Hourly | | |
| Monthly | | |
| Long-term Contract | | |
| Daily | | |
Supported Hypervisors
KVM
Supported Guests
Windows Linux
---
Data Center Locations
Cork London Bielefeld
Click any location to see availability zones and API endpoints
Regions where support is offered