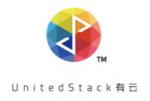 About UnitedStack Inc.
UnitedStack is a leading OpenStack cloud service company. The company's core technology are United OpenStack(UOS), which is a complete OpenStack public cloud solution, delivers the high performance and user-friendly cloud experience.
---
UnitedStack Inc. Commitment
UnitedStack is founded by a group of OpenStack contributors and cloud engineers, we are deeply involed OpenStack community, the UOS Cloud is 100% powered by OpenStack upstream projects, and we also contribute back our improvements to OpenStack.
UOS Cloud is a full-function OpenStack pubic cloud, its major differentiated features include VPC networking based on Neutron, high performance provisioned IOPS of block storage based on Ceph, and also providing with user-friendly console.
This product uses OpenStack's Ironic Bare Metal service. Ironic allows users to manage bare metal infrastructure like they would virtual machines and provides ideal infrastructure to run container orchestration frameworks like Kubernetes to optimize performance.
OpenStack Services Enabled
| Service | Release | API Coverage |
| --- | --- | --- |
| Application Catalog API | Newton (Murano v1.0) | |
| Bare Metal Provisioning Service | Newton (Ironic ) | N/A |
| Big Data Processing Framework Provisioning API | Newton (Sahara v1.1) | |
| Block Storage API & Extensions | Newton (Cinder v2.0) | |
| Compute Service API & Extensions | Newton (Nova v2.1) | |
| Dashboard | Newton (Horizon ) | N/A |
| Database as a Service API | Newton (Trove v1) | |
| DNS service API | Newton (Designate v2) | |
| Governance | Newton (Congress ) | N/A |
| Identity service API & Extensions | Newton (Keystone v3 extensions) | |
| Image service API | Newton (Glance v2.2) | |
| Messaging Service | Newton (Zaqar ) | N/A |
| Metering & Data Collection Service API | Newton (Ceilometer v2.0) | |
| Networking API & Extensions | Newton (Neutron v2.0 extensions) | |
| Object store API & Extensions | Newton (Swift v1.0) | |
| Orchestration API | Newton (Heat v1.0) | |
| Shared filesystems API | Newton (Manila v2) | |
Other Details
Pricing Options
| | | |
| --- | --- | --- |
| Per minute | | |
| Hourly | | |
| Monthly | | |
| Long-term Contract | | |
| Daily | | |
Supported Hypervisors
KVM QEMU LXC ESXi Hyper-V Docker Xen PowerVM z/VM
Supported Guests
Windows Linux
---
Data Center Locations
Beijing Guangzhou
Click any location to see availability zones and API endpoints
Regions where support is offered