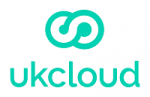 About UKCloud
UKCloud is a UK company founded in 2011. It has multiple UK data centres, employs UK-based staff and is UK accredited. We were one of the first G-Cloud providers to achieve Pan Government Accreditation (PGA) up to IL3, and our services continue to achieve formal UK Government Accreditations which make them suitable for all data at OFFICIAL (including OFFICIAL-SENSITIVE). We provide an assured community cloud designed specifically for the UK Public Sector, delivering IaaS, PaaS and SaaS.
---
UKCloud Commitment
UKCloud are committed to contributing back to the OpenStack community to help drive the development and innovation of the project in areas specific to operating OpenStack services at large, public cloud service provider scale.
UKCloud for OpenStack provides a suite of modern, scalable OpenStack services addressing the needs of DevOps and WebOps communities, all engineered specifically for UK Public Sector organisations delivering cloud-native applications.
OpenStack Services Enabled
| Service | Release | API Coverage |
| --- | --- | --- |
| Block Storage API & Extensions | Newton (Cinder v3) | |
| Compute Service API & Extensions | Newton (Nova v2.1) | |
| Dashboard | Newton (Horizon ) | N/A |
| Identity service API & Extensions | Newton (Keystone v3.0) | |
| Image service API | Newton (Glance v2.4) | |
| Metering & Data Collection Service API | Newton (Ceilometer v2.0) | |
| Networking API & Extensions | Newton (Neutron v2.0) | |
| Orchestration API | Newton (Heat v1.0) | |
Other Details
Pricing Options
| | | |
| --- | --- | --- |
| Per minute | | |
| Hourly | | |
| Monthly | | |
| Long-term Contract | | |
| Daily | | |
Supported Hypervisors
KVM
Supported Guests
Windows Linux
---
Data Center Locations
Corsham Farnborough
Click any location to see availability zones and API endpoints
Regions where support is offered
Videos
1 minute on... the best Cloud Native platform | UKCloud Series (00:51)
OpenStack, Open Standards and the UK Public Sector (03:13)
More Resources