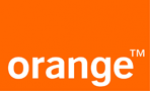 About Orange
Cloudwatt provides high-scale, cost-effective public cloud computing and data storage services. We serve businesses targeting French and European markets who need high-performance networking, openness and privacy-sensitive data protection.
---
Orange Commitment
Cloudwatt builds its public cloud by leveraging OpenStack. The open-source software is at the heart of our strategy for enabling independence, velocity, standard and cost efficiency. We are active contributors and use the latest OpenStack releases.
One of the largest OpenStack coverage! Including full IaaS services compute, various OS, block & object storage, orchestration, console and additional services such as training, support, blog and 1-click-to-deploy apps. Try it ! Powered by Orange.
OpenStack Services Enabled
| Service | Release | API Coverage |
| --- | --- | --- |
| Big Data Processing Framework Provisioning API | Liberty (Sahara 1.1) | |
| Block Storage API & Extensions | Mitaka (Cinder v3.0) | |
| Compute Service API & Extensions | Mitaka (Nova v2.1) | |
| Dashboard | Newton (Horizon ) | N/A |
| Identity service API & Extensions | Mitaka (Keystone v3.0) | |
| Image service API | Mitaka (Glance v2.0) | |
| Networking API & Extensions | Mitaka (Neutron v2.0) | |
| Object store API & Extensions | Mitaka (Swift v1.0) | |
| Orchestration API | Mitaka (Heat v1.0) | |
Other Details
Pricing Options
| | | |
| --- | --- | --- |
| Per minute | | |
| Hourly | | |
| Monthly | | |
| Long-term Contract | | |
| Daily | | |
Supported Hypervisors
KVM
Supported Guests
Windows Linux
---
Regions
| | |
| --- | --- |
| | Europe Normandie |
| | Europe Rueil |
Data Center Locations
Val-de-Reuil Rueil-Malmaison
Click any location to see availability zones and API endpoints
Regions where support is offered
Videos
Cloudwatt - ORANGE (02:58)
More Resources