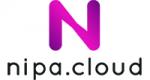 About Nipa Cloud
NIPA Technology was established in 1996 and focuses on innovation being a very first Thailand end-to-end digital marketing agency for many years. We are now providing cloud computing services, which include enterprise public cloud, private/edge cloud, cloud storage, and fabric networking based on OpenStack, Ceph and Tungsten Fabric.
NIPA Cloud team has learned tremendously from our first public cloud which is running under Ocata version of OpenStack providing cloud services for the past four years with Ceph storage. We are now launching a brand new version of enterprise public cloud – Victoria with RADOS-based Ceph Stack. With our software development team, we replace Horizon with our own NIPA Cloud Platform (NCP) including billing system which makes it possible to provide "Pay-as-you-go" model.
NIPA Cloud is now certified according to ISO 270001 (since 2017), ISO 20000-1, ISO 29110 – for cloud security and service management professional, and software development process. Our services expand to multi data centers within Thailand using fabric networking.
---
Nipa Cloud Commitment
NIPA is totally committed to open source community. We started out with OpenStack Ocata and we have not looked back since. Our OpenStack entire team is probably the best in Thailand and it's ready to commit back to global community through telemetry and dashboard tools. We are Gold Member of the OpenInfra Foundation and a leader of Openstack community in Thailand organizing Openstack Day Thailand and Meetup events.
---
Customer Case Studies
NIPA - Enterprise Public Cloud
OpenStack powered public cloud by NIPA to serve Thailand and South East Asia region, we have been laser focused on Infrastructure-as-a-service for many years. We now have a break-through in fabric networking using Tungsten Fabric.
OpenStack Powered Compute, Storage 2020.11
| Compute, Storage Capabilities | |
| --- | --- |
| Designated Sections | |
OpenStack Services Enabled
| Service | Release | API Coverage |
| --- | --- | --- |
| Ansible playbooks to deploy OpenStack | Ocata (Openstack-ansible ) | N/A |
| Benchmarking tool | Victoria (Rally ) | N/A |
| Block Storage API & Extensions | Victoria (Cinder v3) | |
| Command-line interface for all OpenStack services | Victoria (Openstackclient ) | N/A |
| Compute Service API & Extensions | Victoria (Nova v2.1) | |
| Dashboard | Victoria (Horizon ) | N/A |
| Deploys OpenStack in containers using Ansible | Victoria (Kolla-ansible ) | N/A |
| Identity service API & Extensions | Victoria (Keystone v3 extensions) | |
| Image service API | Victoria (Glance v2.5) | |
| Key management API | Victoria (Barbican v1.0) | |
| Load balancer | Victoria (Octavia ) | N/A |
| Networking API & Extensions | Victoria (Neutron v2.0) | |
| Object store API & Extensions | Victoria (Swift v1) | |
| Orchestration API | Victoria (Heat v1.0) | |
| Placement service | Victoria (Placement ) | N/A |
| Python Software Development Kit | Victoria (Python SDK ) | N/A |
| Resource reservation service | Victoria (Blazar ) | N/A |
| The OpenStack Integration Test Suite | Victoria (Tempest ) | N/A |
| Workflow service | Victoria (Mistral ) | N/A |
Other Details
Pricing Options
| | | |
| --- | --- | --- |
| Per minute | | |
| Hourly | | |
| Monthly | | |
| Long-term Contract | | |
| Daily | | |
Supported Hypervisors
KVM
Supported Guests
Windows Linux
---
Regions
| | |
| --- | --- |
| | Bangkok, Thailand |
| | Nonthaburi, Thailand |
Data Center Locations
Bangkok Nonthaburi
Click any location to see availability zones and API endpoints
Regions where support is offered
North America
Europe
Middle East
Asia Pacific
Videos
What is NIPA Cloud? Let's get to know about the first Thai cloud provider. (01:30)
NIPA Public Cloud (Demo) (02:38)
More Resources