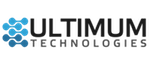 About Ultimum Technologies s.r.o.
Ultimum Technologies provides public cloud and advanced custom cloud solutions. Our public cloud services enable to easily create powerful, scalable and secure virtual infrastructure for wide range of computational tasks and application deployments.
---
Ultimum Technologies s.r.o. Commitment
Our innovative, systematic approach and technological know-how built on OpenStack platform allows us to provide worldwide cloud solutions and services with high added value to all of our customers over the long term. We emphasise the quality of our project designs, which in turn helps you to support your business goals.
Infrastructure as a Service Cloud for enterprise and research customers, highly available, highly scalable compute resources with an emphasis on performance. Most common operating system images are provided as a pre-built images.
OpenStack Services Enabled
| Service | Release | API Coverage |
| --- | --- | --- |
| Application Catalog API | Queens (Murano v1.0) | |
| Bare Metal Provisioning Service | Queens (Ironic ) | N/A |
| Block Storage API & Extensions | Queens (Cinder v2.0) | |
| Compute Service API & Extensions | Queens (Nova v2.0) | |
| Deploys OpenStack in containers using Ansible | Queens (Kolla-ansible ) | N/A |
| Container Orchestration Engine Provisioning API & Extensions | Queens (Magnum v1) | |
| Containers Service | Queens (Zun ) | N/A |
| Dashboard | Queens (Horizon ) | N/A |
| DNS service API | Queens (Designate v2) | |
| Identity service API & Extensions | Queens (Keystone v2.0) | |
| Image service API | Queens (Glance v2.0) | |
| Key management API | Queens (Barbican v1.0) | |
| Metering & Data Collection Service API | Queens (Ceilometer v2.0) | |
| Networking API & Extensions | Queens (Neutron v2.0 extensions) | |
| Orchestration API | Queens (Heat v1.0) | |
| Shared filesystems API | Queens (Manila v2.0) | |
Other Details
Pricing Options
| | | |
| --- | --- | --- |
| Per minute | | |
| Hourly | | |
| Monthly | | |
| Long-term Contract | | |
| Daily | | |
Supported Hypervisors
KVM Docker
Supported Guests
Windows Linux
---
Data Center Locations
Prague 10
Click any location to see availability zones and API endpoints
Regions where support is offered