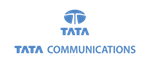 About Tata Communications
Tata Communications is a leading global provider of A New World of Communications™, leveraging its advanced solutions capabilities and domain expertise across its Tier 1 global network to deliver managed solutions to multi-national enterprises.
---
Tata Communications Commitment
We share OpenStack's spirit of open development and believe in making the Cloud fitter for business, by giving control back to customers and doing away with the need to force fit business processes to comply with IT systems.
Our enterprise-class, hosted managed private cloud is a globally available service and is also built on the Openstack platform. It acts as a single pane of glass for provisioning, monitoring and management of resources via a self-service portal.
OpenStack Services Enabled
| Service | Release | API Coverage |
| --- | --- | --- |
| Block Storage API & Extensions | Icehouse (Cinder v1.0) | |
| Compute Service API & Extensions | Icehouse (Nova v2.0) | |
| Dashboard | Icehouse (Horizon ) | N/A |
| Identity service API & Extensions | Icehouse (Keystone v2.0) | |
| Image service API | Icehouse (Glance v1.0) | |
| Networking API & Extensions | Icehouse (Neutron v2.0) | |
| Object store API & Extensions | Icehouse (Swift v1.0) | |
| Orchestration API | Icehouse (Heat v1.0) | |
| Metering & Data Collection Service API | Icehouse (Ceilometer v2.0) | |
Other Details
Pricing Options
| | | |
| --- | --- | --- |
| Per minute | | |
| Hourly | | |
| Monthly | | |
| Long-term Contract | | |
| Daily | | |
Supported Hypervisors
KVM ESXi
Supported Guests
Windows Linux
---
Data Center Locations
Delhi London Singapore
Click any location to see availability zones and API endpoints
Regions where support is offered