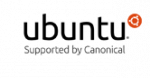 About Canonical
Ubuntu is the most popular platform for OpenStack deployments. Canonical is the commercial sponsor of Ubuntu with developers, support staff and engineering centres all over the world.
---
Canonical Commitment
Canonical is committed to OpenStack by producing high quality releases of OpenStack on a cadence with enterprises, carriers and Service providers to ensure Ubuntu OpenStack is the easiest way to deploy, manage and scale OpenStack clouds.
Whether on your premises, or at any of our hosting partners, BootStack builds and operates a SLA driven, enterprise-grade cloud to your exact specification. And, we can transfer the control back to you at any time. Your cloud, our experience
This product uses OpenStack's Ironic Bare Metal service. Ironic allows users to manage bare metal infrastructure like they would virtual machines and provides ideal infrastructure to run container orchestration frameworks like Kubernetes to optimize performance.
OpenStack Services Enabled
| Service | Release | API Coverage |
| --- | --- | --- |
| Alarming Service | Stein (Aodh ) | N/A |
| Block Storage API & Extensions | Stein (Cinder v3) | |
| Command-line interface for all OpenStack services | Stein (Openstackclient ) | N/A |
| Compute Service API & Extensions | Stein (Nova v2.1) | |
| Dashboard | Stein (Horizon ) | N/A |
| Deploys OpenStack in containers using Charms and Juju | Stein (Openstack-charms ) | N/A |
| DNS service API | Stein (Designate v2) | |
| Identity service API & Extensions | Stein (Keystone v3.0) | |
| Image service API | Stein (Glance v2.5) | |
| Instances High Availability Service | Stein (Masakari ) | N/A |
| Key management API | Stein (Barbican v1.0) | |
| Load balancer | Stein (Octavia ) | N/A |
| Metering & Data Collection Service API | Stein (Ceilometer v2.0) | |
| Networking API & Extensions | Stein (Neutron v2.0) | |
| Object store API & Extensions | Stein (Swift v1) | |
| Orchestration API | Stein (Heat v1.0) | |
| Shared filesystems API | Stein (Manila v2.0) | |
Other Details
Pricing Options
| | | |
| --- | --- | --- |
| Per minute | | |
| Hourly | | |
| Monthly | | |
| Long-term Contract | | |
| Daily | | |
Supported Hypervisors
KVM QEMU LXC Hyper-V
Supported Guests
Windows Linux Solaris
Regions where support is offered
South America
Central America
North America
Europe
Middle East
Asia Pacific