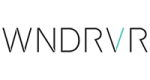 About Wind River
Wind River® is accelerating digital transformation of critical infrastructure by delivering the technology and expertise that enable the deployment of safe, secure, and reliable IoT systems.
---
Wind River Commitment
As a leading contributor to the OpenStack StarlingX edge computing Infrastructure project as well as to core services such as Cinder, Glance, Keystone, Neutron, Nova and Swift, Wind River is committed to drive the adoption of OpenStack-based platforms in critical infrastructure applications.
Wind River Titanium Cloud
Titanium Cloud™ is the industrys only fully integrated, ultrareliable, deployment-ready portfolio of virtualization software platforms, designed for the rigorous demands of critical infrastructure such as telecom networks and industrial control.