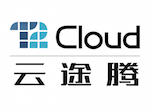 About T2 Cloud
T2Cloud Technology is a trusted cloud platform, solution and services provider in China and has delivered values of OpenStack to multiple industries. Our mission is to make enterprise cloud easy to use for any user scale and help enterprise IT enhance their value for business demand.
---
T2 Cloud Commitment
We will continue to focus on providing the best practice to OpenStack user in China and continue to contribute to community, and we will proactively promote OpenStack in China by holding OpenStack conference, sharing our customer cases in china OpenStack community.
T2Cloud OS is a trusted cloud OS based on OpenStack, helping enterprise users deploy IaaS and PaaS solution by models of private and hybrid. It's successfully been delivered in multiples industries in China, recognizing the value of OpenStack.
This product supports OpenStack Federated Identity, allowing it to connect to other OpenStack clouds for Authentication and Authorization.
OpenStack Services Enabled
| Service | Release | API Coverage |
| --- | --- | --- |
| Big Data Processing Framework Provisioning API | Rocky (Sahara v1.1) | |
| Block Storage API & Extensions | Rocky (Cinder v3.0) | |
| Compute Service API & Extensions | Rocky (Nova v2.1) | |
| Database as a Service API | Rocky (Trove v1) | |
| Identity service API & Extensions | Rocky (Keystone v3.0) | |
| Image service API | Rocky (Glance v2.5) | |
| Metering & Data Collection Service API | Rocky (Ceilometer v2.0) | |
| Networking API & Extensions | Rocky (Neutron v2.0) | |
| Object store API & Extensions | Rocky (Swift v1.0) | |
| Orchestration API | Rocky (Heat v1.0) | |
Other Details
Supported Hypervisors
KVM QEMU ESXi Docker
Supported Guests
Windows Linux
---
Regions where support is offered