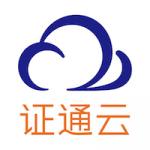 About SZZT Electronics
SZZT Electronics is a financial information security and application service provider based on the security payment as the core technology, the Internet as the foundation platform, and the IDC and cloud computing, helping business innovation and prosperity. It is founded in 1993 and successful listed in shenzhen in 2007.
---
SZZT Electronics Commitment
SZZT Electronics will continue to contribute to the OpenStack open source community. SZZT Electrionics not only provides private cloud based on OpenStack, but also focuses on IDC and smart city construction. and we will continue share these successful practices and cases with OpenStack community members.
ZTCloud is a cloud computing brand under SZZT Electrionics.co Ltd , focus on IDC and smart city. ZTCloud provides a secure, reliable, on-demand, real-time IAAS&PAAS platform services.
OpenStack Services Enabled
| Service | Release | API Coverage |
| --- | --- | --- |
| Block Storage API & Extensions | Queens (Cinder v2.0) | |
| Compute Service API & Extensions | Queens (Nova v2.0) | |
| Deploys OpenStack in containers using Ansible | Queens (Kolla-ansible ) | N/A |
| Container Orchestration Engine Provisioning API & Extensions | Queens (Magnum v1) | |
| Identity service API & Extensions | Queens (Keystone v3 extensions) | |
| Image service API | Queens (Glance v2.0) | |
| Metering & Data Collection Service API | Queens (Ceilometer v2.0) | |
| Networking API & Extensions | Queens (Neutron v2.0 extensions) | |
Other Details
Supported Hypervisors
KVM QEMU Docker
---
Regions where support is offered