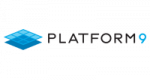 About Platform9 Systems, Inc
Platform9's mission is to make private clouds easy for organizations of any scale. The company's OpenStack powered SaaS solution transforms servers running KVM, VMware vSphere or Docker into an AWS-like private cloud in minutes.
---
Platform9 Systems, Inc Commitment
Platform9 is broadening OpenStack's install base with its simple SaaS solution, better integration with existing customer environments and enhanced support for VMware vSphere and Docker. Platform9 is also supporting OpenStack's DefCore initiative.
Platform9 Managed OpenStack
Platform9 makes it easy to run a production grade OpenStack cloud using your internal server infrastructure. Our unique OpenStack-as-a-service solution supports new or existing deployments of KVM, VMware vSphere and Docker. A free trial is available.
OpenStack Powered Compute 2017.01
| Compute Capabilities | |
| --- | --- |
| Designated Sections | |
This product uses OpenStack's Ironic Bare Metal service. Ironic allows users to manage bare metal infrastructure like they would virtual machines and provides ideal infrastructure to run container orchestration frameworks like Kubernetes to optimize performance.
OpenStack Services Enabled
| Service | Release | API Coverage |
| --- | --- | --- |
| Application Catalog API | Pike (Murano v1.0) | |
| Bare Metal Provisioning Service | Newton (Ironic ) | N/A |
| Block Storage API & Extensions | Pike (Cinder v3.0) | |
| Compute Service API & Extensions | Newton (Nova v2.1) | |
| Dashboard | Pike (Horizon ) | N/A |
| Identity service API & Extensions | Pike (Keystone v3 extensions) | |
| Image service API | Pike (Glance v2.0) | |
| Metering & Data Collection Service API | Pike (Ceilometer v2.0) | |
| Networking API & Extensions | Pike (Neutron v2.0) | |
| Orchestration API | Pike (Heat v1.0) | |
Other Details
Supported Hypervisors
KVM QEMU ESXi Docker
Supported Guests
Windows Linux
---
Regions where support is offered
South America
Central America
North America
Europe
Middle East
Asia Pacific