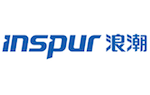 About Jinan Inspur Data Technology Co. LTD
Inspur is a leading total solution and service provider of cloud computing, with capabilities of providing total solution at IaaS, PaaS and SaaS levels. With high-end servers, mass storages, and cloud operating system and information security technology, Inspur offers advanced cloud computing infrastructure platform for its customers. Based on Inspur's information software for government, enterprise and industry, as well as terminal products and solutions, this platform provides comprehensive support to the construction of smart government and enterprise cloud and vertical industry cloud.
---
Jinan Inspur Data Technology Co. LTD Commitment
As a Gold Member of the OpenStack Foundation, Inspur is actively involved in OpenStack community and is committed to being the top practitioner of OpenStack, supporting successful deployments in various industries.
InCloud OpenStack is a smart cloud operating system designed for the next generation of cloud data centers and cloud-native applications, based on the principles of openness, integration and security.
OpenStack Powered Platform 2019.06
| Platform Capabilities | |
| --- | --- |
| Designated Sections | |
OpenStack Services Enabled
| Service | Release | API Coverage |
| --- | --- | --- |
| Alarming Service | Rocky (Aodh ) | N/A |
| Bare Metal Provisioning Service | Rocky (Ironic ) | N/A |
| Benchmarking tool | Rocky (Rally ) | N/A |
| Block Storage API & Extensions | Rocky (Cinder v3) | |
| Command-line interface for all OpenStack services | Rocky (Openstackclient ) | N/A |
| Compute Service API & Extensions | Rocky (Nova v2.1) | |
| Container Orchestration Engine Provisioning API & Extensions | Rocky (Magnum v1) | |
| Dashboard | Rocky (Horizon ) | N/A |
| Database as a Service API | Rocky (Trove 1.0) | |
| Deploys OpenStack in containers using Ansible | Rocky (Kolla-ansible ) | N/A |
| Identity service API & Extensions | Rocky (Keystone v3.0) | |
| Image service API | Rocky (Glance v2.5) | |
| Instances High Availability Service | Rocky (Masakari ) | N/A |
| Key management API | Rocky (Barbican v1.0) | |
| Load balancer | Rocky (Octavia ) | N/A |
| Metering & Data Collection Service API | Rocky (Ceilometer v2.0) | |
| Monitoring | Rocky (Monasca ) | N/A |
| Networking API & Extensions | Rocky (Neutron v2.0 extensions) | |
| Object store API & Extensions | Rocky (Swift v1) | |
| Official Python SDK for OpenStack APIs | Rocky (Openstacksdk ) | N/A |
| Orchestration API | Rocky (Heat v1.0) | |
| Packaging-rpm | Rocky (Packaging-rpm ) | N/A |
| Python Software Development Kit | Rocky (Python SDK ) | N/A |
| RPM package specs to deploy OpenStack | Rocky (RPM-packaging ) | N/A |
| Shared filesystems API | Rocky (Manila v2) | |
| Workflow service | Rocky (Mistral ) | N/A |
Other Details
Supported Hypervisors
KVM QEMU ESXi Hyper-V Docker Xen
Supported Guests
Windows Linux
---
Regions where support is offered
North America
Europe
Asia Pacific