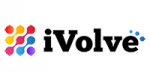 About iVolve
iVolve Technologies specializes in designing, building, securing and managing cloud services. We help service providers & telecom in setting up Software Defined Cloud Datacenter based on OpenStack and Kubernetes. We also help enterprises in digital transformation of their IT operations by adopting cloud services.
 
If you are a service provider, our proven experts can help you deliver fully-managed OpenStack cloud with implementing security, compliance and sovereignty requirements. We can also modernize your network and storage using software-defined networking and storage (SDN & SDS) technologies. Our strong DevOps team can develop orchestration and automation required to deliver services at scale.
 
With our managed cloud services, we help businesses better exploit technology: accelerating time to market, resolving deployment challenges, empowering teams and enhancing processes. We take pride in having one of the most talented cloud engineering and operations team who help customers implement "Cloud-First" strategy.
 
At iVolve we help you get the most out of cloud, creating powerful hybrid services that solve your business problems.
---
iVolve Commitment
iVolve has been an active contributor for OpenStack community and for acknowledgement of its work and expertise, Open Infrastructure Foundation has officially added us in the community as "Silver Member". We have collaborated with Red Hat OpenStack Platform and Canonical to build private and public clouds.