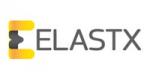 About Elastx AB
Our high performance Openstack infrastructure is based in Sweden and is the foundation for our next generation automated platform. With custom provisioning and private PaaS you get the true value of running your applications in the cloud.
---
Elastx AB Commitment
Elastx and their Engineers are commited to open source and dedicated to contributing to OpenStack. Elastx also hosts OpenStack meetup's and assists customers with cloud architecture.
ELASTX Professional Services
ELASTX CloudOps team help customers to embrace the cloud delivery model of IT, from code to production. We love open source and automation so common projects we get involved with are related to infrastructure as code and cloud native workloads.
Areas of OpenStack Expertise
| | |
| --- | --- |
| Block Storage | Cinder |
| Compute Service | Nova |
| Dashboard | Horizon |
| Identity service | Keystone |
| Image service | Glance |
| Networking | Neutron |
| Object store | Swift |
| Orchestration | Heat |
---
Services Offered
Cloud Strategy
Operations
Proof of Concept
Support
System Integration
---
Configuration Management Expertise
---
Languages
---
Regions with local offices
---
Offices
Click any map pin to see office address
---
Regions where support is offered