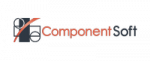 About Component Soft
Component Soft is an IT training and consulting company with 25+ years of history in mission critical IT systems based in Budapest Hungary and offering services in Europe, North and Latin America and beyond. We are an OpenInfra Foundation Silver Member, a CNCF Silver Member and a Red Hat Technology Partner. The main areas of our expertise are open-source cloud and cloud-native topics, such as Openstack, Docker, Ceph, Kubernetes and Ansible. Our main customers are global telecom vendors, operators as well as IT service providers.
---
Component Soft Commitment
As a longtime supporter of the Openstack Foundation and lately the OpenInfra Foundation, our mission is to provide high quality and affordable trainings in Openstack and related open-source cloud technologies for the member companies of the OpenInfra Foundation as well as for individual contributors, this way helping the development, spreading and implementation of these technologies.
Component Soft Cloud Consulting
With 25+ years of experience in mission critical enterprise systems Component Soft offers comprehensive design, build and support services for cloud and cloud-native systems based on Openstack, Docker, Kubernetes Ceph, Ansible & related technologies.
Areas of OpenStack Expertise
| | |
| --- | --- |
| Ansible playbooks and roles for deployment | OpenStackAnsible |
| Ansible playbooks to deploy OpenStack | Openstack-ansible |
| Backup, Restore, and Disaster Recovery | Freezer |
| Bare Metal Provisioning Service | Ironic |
| Benchmarking tool | Rally |
| Block Storage | Cinder |
| Command-line interface for all OpenStack services | Openstackclient |
| Compute Service | Nova |
| Container Orchestration Engine Provisioning | Magnum |
| Dashboard | Horizon |
| Database as a Service | Trove |
| Deploys OpenStack in containers using Ansible | Kolla-ansible |
| Deploys OpenStack using OpenStack itself | Tripleo |
| DNS service | Designate |
| Identity service | Keystone |
| Image service | Glance |
| Key management | Barbican |
| Load balancer | Octavia |
| Messaging Service | Zaqar |
| Metering & Data Collection Service | Ceilometer |
| Monitoring | Monasca |
| Networking | Neutron |
| Object store | Swift |
| Official Python SDK for OpenStack APIs | Openstacksdk |
| Orchestration | Heat |
| Packaging-rpm | Packaging-rpm |
| Python Software Development Kit | Python SDK |
| RPM package specs to deploy OpenStack | RPM-packaging |
| Shared filesystems | Manila |
| The OpenStack Integration Test Suite | Tempest |
---
Services Offered
Feature Development (adding features to OpenStack)
Operations
Proof of Concept
Support
System Integration
---
Select Clients
Ericsson
Deutsche Telekom Group
SevOne
Market-Group
Erste Bank
---
Configuration Management Expertise
---
Languages
English
Hungarian
Romanian
---
Regions with local offices
---
Offices
Click any map pin to see office address
---
Regions where support is offered
North America
Europe
Middle East